Valentine's Day 2023: What to Gift based on Zodiac Signs?
If you're looking for the best gift idea for your partner, family or friends this Valentine's Day, why not look to the stars? With a focus on the zodiac signs and what they suggest, you may find the perfect gift tailored to each person.


Read on to find out which gifts are best suited for each sign!
Aries (March 21 – April 19)
Aries love adventures and challenges. Give them something that will push their boundaries and help them explore new activities. Think along the lines of rock climbing classes or a trip to an exotic location!




Taurus (April 20 – May 20)
Taurians are all about physical comforts. Look for something that will add luxury and comfort in their lives such as a cozy blanket or luxurious sheets. You can also give them a high-end kitchen appliance like a juicer or blender so they can make delicious smoothies and juices at home! Jewelry is also always a great option!
Gemini (May 21 – June 20)
Geminis are natural communicators who love learning new things. The perfect gift for them is something that will stimulate their mind such as books, puzzles, board games, language classes or even signing up for an online course. Take them for a romantic date to see some art or listen to live music and they will never stop thinking about it!
Cancer (June 21 – July 22)
Cancerians have an affinity with nature and the outdoors. A great way to show your love is by gifting something related to nature such as an indoor plant, a terrarium kit or even gardening tools! Antique pieces are also a great idea. Anything that holds a sort of emotional value will be cherished by them deeply.
Leo (July 23 – August 22)
Leos are known for being generous and creative. Make sure to find something creative that will bring out their inner artist like art supplies or craft kits! Sip and paint date? they would love that! You can also give them tickets to shows or concerts they would enjoy attending with you this V-Day! Make this day about them, and they will love every second of it.
Virgo (August 23 – September 22)
Virgos are practical people who value efficiency and organization in life. Get them something that helps keep order in their lives like planners, calendars, stationery sets, filing cabinets etc. They'll appreciate it more than anything else! If you're planning a date make sure that every detail is in perfect order, don't leave them one thing to do. They tent to overwork themselves, so some princess treatment might be the greatest gift ever!


Libra (September 23- October 22)
For the balanced and harmonious Libra, a good gift idea is a bouquet of fresh flowers and a romantic dinner for two at their favorite restaurant. Libras love being surrounded by beauty, so it will be an extra special treat if you arrange to have the flowers delivered directly to their door on the day of. If dinner at their favorite spot isn't an option, try cooking them something from scratch—they will appreciate the effort!
Scorpio (October 23- November 21)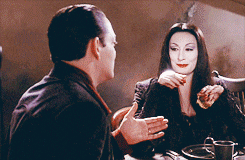 Scorpios are passionate and intense people who crave adventure. The perfect gift for them would be tickets to a live music event or concert with their favorite artist. Alternatively, if they prefer more low-key activities, surprise them with tickets to a theater or art exhibition in town. They will appreciate anything that allows them to break away from routine and experience something new and exciting!
Sagittarius (November 22- December 21)
Sagittarians are always up for some fun and adventure! A great gift idea is tickets to an amusement park or funfair where they can ride roller coasters and play carnival games all night long. If that doesn't quite fit into your budget, take them out on a picnic under the stars or plan an overnight camping trip together in nature - both are surefire ways to make them smile this Valentine's Day! Weather doesn't allow you commit to any of the above? Arrange a game night date at home. Make it playful and fun and they will love it!
Capricorn (December 22- January 19)
Capricorns are practical people who tend to prefer quality over quantity when it comes to gifts. The perfect present for them would be something meaningful that they can use every day such as a nice leather wallet with their initials embossed on it or a pair of designer sunglasses that match their style perfectly. Not only will these gifts last longer than most other presents but they also show how much thought was put into choosing them - bonus points! Low on budget? Handmade piece of jewelry or a trinket that they can carry on them daily will be a great reminder of your love. They tent to cherish the little acts of love more than anything else.


Aquarius (January 20- February 18)
Aquarians prefer unique gifts over traditional ones so why not surprise them with something totally unexpected like a subscription box filled with items related to their hobbies? They are the lovers of knowledge that stay forever curious, so a book that you love, personalized with inscriptions of your favorite quotes and little commentary would be an amazing gift for them. Anything exposing them to a new things will do: theater show, new restaurant, anything art related is a save pick.
Pisces (February 19- March 20)
Pisceans are imaginative people who enjoy being immersed in fantasy worlds so what better way of expressing your love than gifting them with tickets to see their favorite movie playing at the theater? If going out isn't feasible then a romantic night, buried deep in a blanket fort with their favorite snacks and Netflix all done by you is guaranteed to ensure them that you always listen to their likes and dislikes and love them deeply, which is exactly what Pisceans need on Valentine's Day!